House Painting: Choosing Your Exterior House Colour
House Painting: Kerb appeal can make or break a property, which is why your choice of exterior house colours is important. Follow our tips for choosing your exterior paint colours before you go ahead and book house painting services!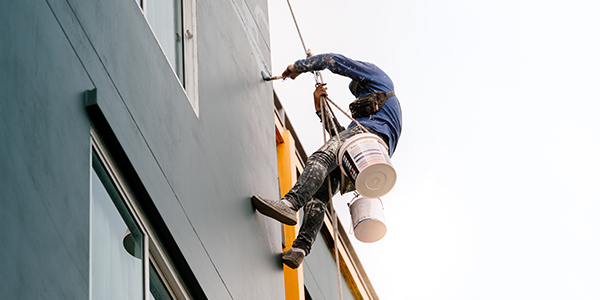 A more refreshing usage of wood is when it is paired against white walls, as seen here. Contemporary and classic comes together to create a truly breathtaking result.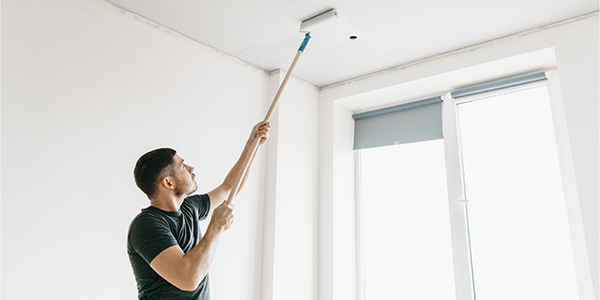 Get Tonal
Another way to add depth to the exterior of your home, without making any bold changes, is to choose colours of similar tones. Choose a hero colour and use darker and lighter shades alongside it to create a truly harmonious facade, as pictured here. An earthy orange door draws the eye, while cinnamon and terracotta colours frame the scene.

Tap Into Your Material Side
Want to add a hint of difference without actually painting your property? Playing around with the materials of your home's exterior adds diversity, even if the colour palette you've chosen is very neutral. Here, we see varying tones of the bricks and tiles used to create a compelling colour story. In the first image, stark white is used to tie in the other materials and colours, while the second image illustrates the appeal that can be created by using three different materials.
Follow the Rule of Three
Modern professional painters will typically consider the rule of three when choosing an exterior colour scheme. Just because you're using white or beige doesn't mean the whole property has to look dull - add two other colours to the exterior to create an eye-catching facade. Here we see a deep blue paired against white walls, with a brown slanted roof acting as a neutral support colour.

By keeping all the tones mellow, this property successfully blends three colours: classic white used throughout the exterior, a muted greyish-blue as the backdrop, and a rich red door as a point of interest.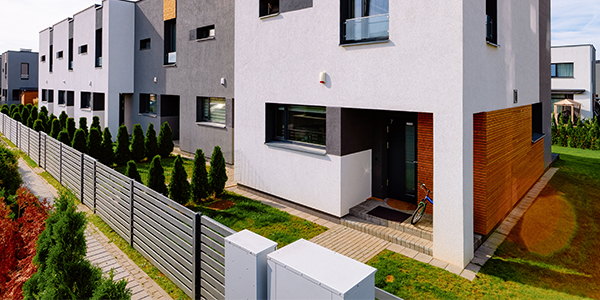 Go Monochrome
If the rule of three is too mainstream for you, you can try doing the complete opposite: opting for a monochrome colour palette. Using slightly different tones of the same colour is the epitome of understated elegance, as illustrated in this vampy greyish-black home, and this refreshingly vanilla property.
Thinking about a change of scenery? See if your current skills can fast track you to a more painter career by heading to Qualify Me.